SHARED MOMENTS
Creating a warm and welcoming environment where anyone can feel at home
TASTE
Delivering the most delicious beverages made from only highest quality ingredients
TRUST
Putting our customers first, sharing in our passion and delivering on the Sharetea promise
The bubble craze has taken Australia by storm, and is showing no signs of cooling off any time soon. The continuous innovation of imaginative, fun and exciting drinks is driving exponential growth around the country and the world. The bright colours, flavours and array of tasty toppings make this refreshing brew truly unique and an increasingly iconic part of popular culture. 
We want our franchise partners to share our values and goals. Our team is one that is passionate about the customer experience, and strive to be Australia's fastest growing, authentic bubble tea franchise that our customers can rely on for quality products and an unforgettable experience.
We're looking for passionate people with a drive and will to succeed. Have an outgoing personality? Infectious enthusiasm? An ability to lead teams? Apply now!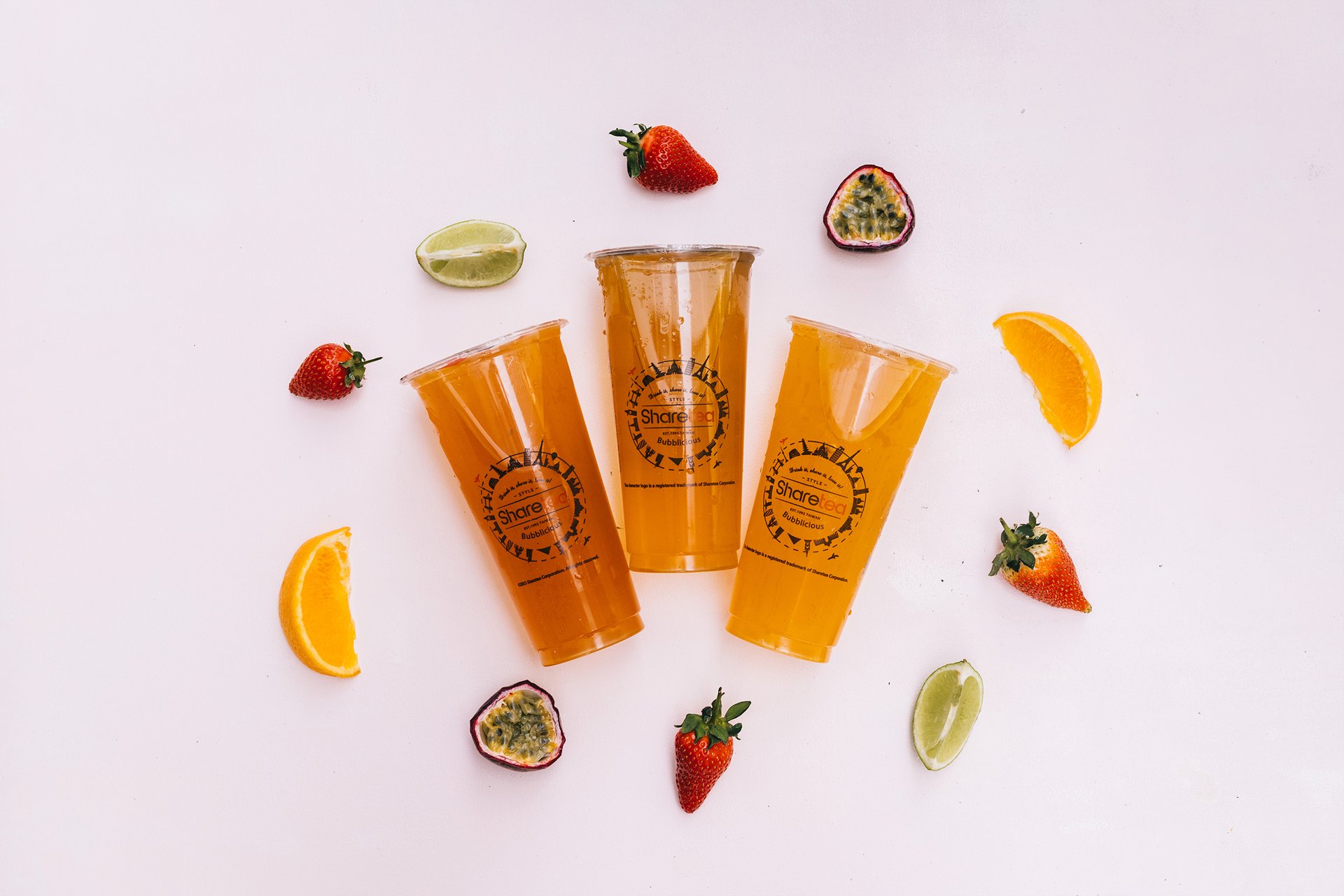 8 STEPS TO BECOMING A FRANCHISEE
Enquire now to get started
We'll have a friendly chat
Complete the online application
Let's chat again and discuss locations
Review financials and business plans
Let's meet for final approval
Sign on the dotted line!
Start your store opening & training journey!
WE'LL SET YOU UP FOR SUCCESS
HEAR FROM SOME OF OUR HAPPY FRANCHISEES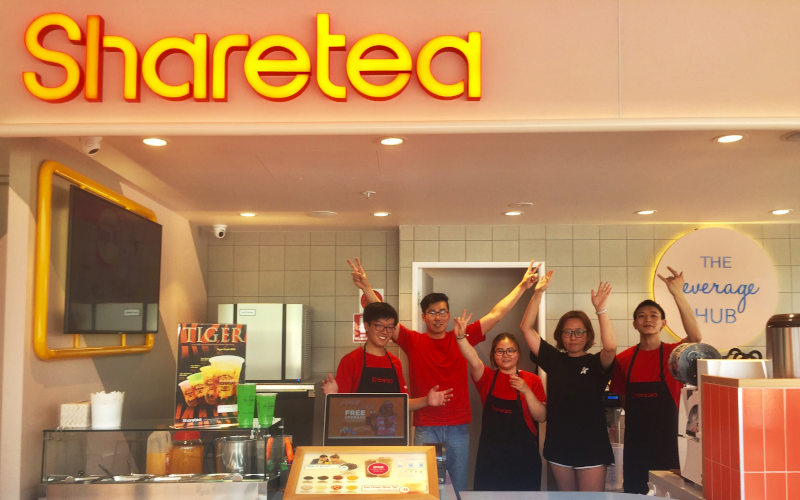 Michelle (Dickson, ACT)
Embarking on a journey with Sharetea Australia was tremendous.  The last two years have been both challenging and rewarding, in the way that I was able to work with my dedicated staff, like-minded peer franchisees, and supportive HO teams, to win the hearts of our customers, in the turbulent time such as COVID.   We've built up, slowly but surely, our abilities to serve our lovely customers and through collaboration with others, contribute to the growth of the whole network.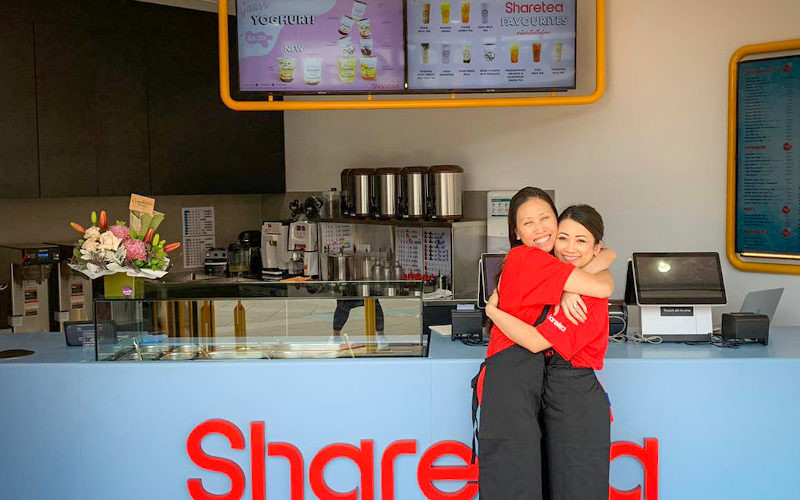 Kim and Lan (Fairfield, NSW)
We both wanted to have an additional source of income and be our own boss, after researching the market, we found that Sharetea fit in with our goals and that the brand aligned with our intended market. We also found that investing in a well-known franchise made starting out much easier as the processes were already in place and enabled us to focus on other parts of the business as well as balance our family commitments. We're grateful for the help and guidance from our area manager and this is particularly helpful in the early stages of growing the business! We also enjoy being a part of the store network and family.
WHY SHARETEA IS THE FRANCHISE FOR YOU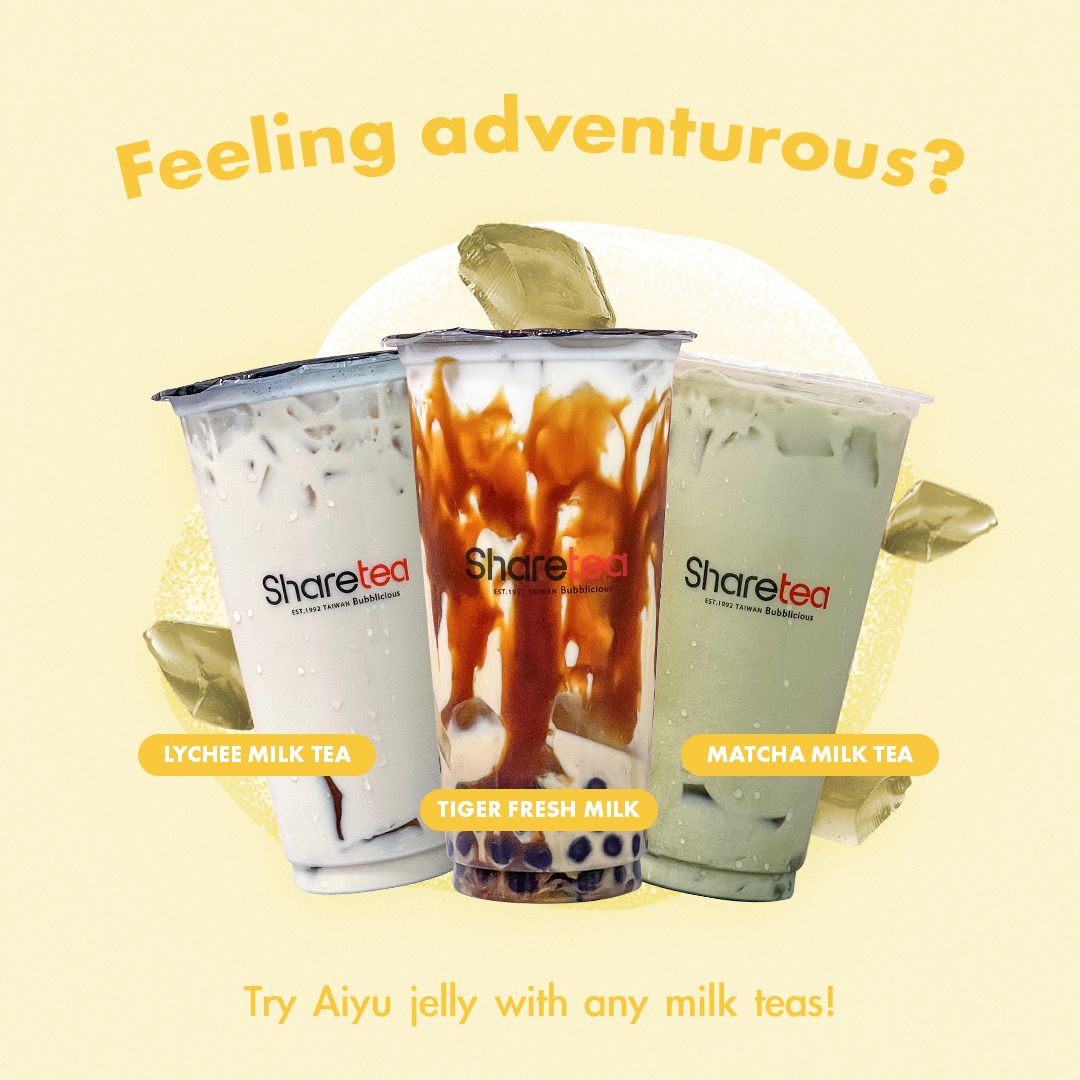 Comprehensive Marketing Support
Uniform digital marketing strategy
Amplifying digital engagement, facilitating major campaigns and activations in capital cities
Establishment phase advertising
Pre-launch and Grand Opening promotional support
Social media management
Curated campaign content creation, influencer & consumer engagement
Product development
Driving sales and leveraging seasonality and trends data
FREQUENTLY ASKED QUESTIONS
Is the application deposit refundable?
Yes, the application deposit is fully refundable at any stage throughout your recruitment process.
How much does your franchise opportunity cost?
The cost to franchise with Sharetea depends on the location you're looking to franchise. It is very difficult to indicate an average or approximate cost as there are too many variables to be consider. Get in contact with our team today to discuss further.
How much working capital do I need?
We recommend that you seek professional financial advice regarding the amount required, this is approximately 10% of the total investment cost.
Do I need cash or equity towards the purchase of a franchise?
Yes, you will need to have access to at least 50% of the total investment cost. Seeking professional advice, you may have this in actual cash, funding from family and friends, equity in your home/investment properties or a combination of all. We will require proof of funding levels within the recruitment process.
What kind of returns can I expect?
There are a significant number of variables to consider when owning and operating a franchise and therefore we cannot determine your success. Once an application form is submitted and after an initial face to face meeting we will provide you with Sharetea's historical network sales reports, Financial & Business Planning Guides to assist you in preparation.
It is essential that you consult your financial advisor as a part of your own due diligence and create your own forecasting model and plans.
Do I need to find a location?
No, Sharetea's highly experienced Leasing Executives will source and negotiate new sites with landlords and store owners.
What training can I expect to receive?
We provide a comprehensive 3-week training program for all new Business Partners that includes at least one week in Sydney. The in-depth training programme includes front to back operations support provided by our People & Culture team. The team will work closely with you and build your confidence as a business owner to confidently walk into and control your franchise.
How long is the application process?
Sharetea's application process typically takes 6-8 weeks however this is highly dependable on you as the potential business partner. We will work with you at a comfortable pace however please be mindful that there are other applicants interested and undertaking the same process.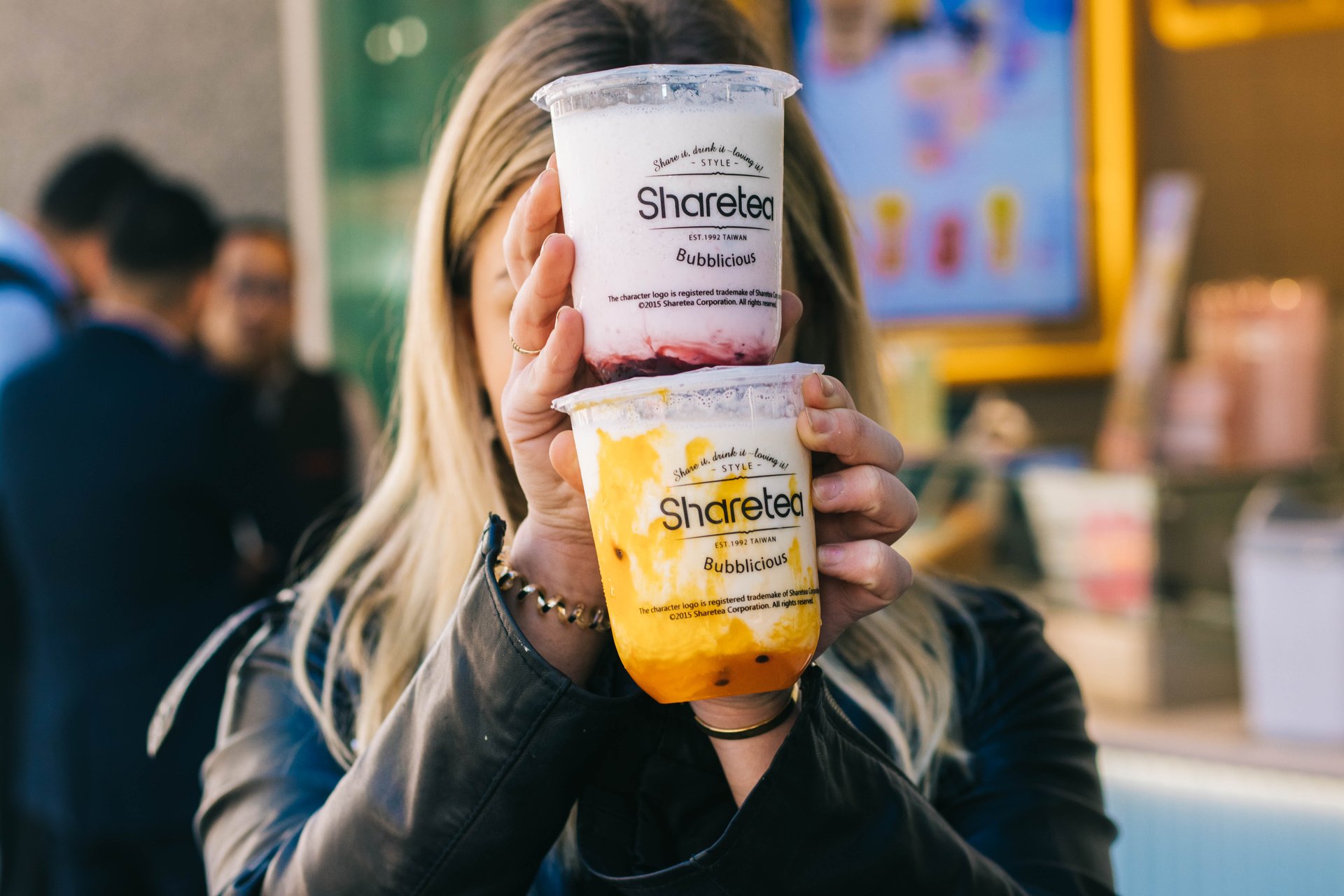 LET'S GET STARTED
ENQUIRE TODAY ABOUT BECOMING A FRANCHISEE
CONTACT US TODAY
It's never been a secret – we're expanding. 2021 is going to be BIG. We're expanding all up the east coast of Australia, opening more and more stores around Sydney and Melbourne – plus we're moving into new states! This is your chance to take control of your own future, escape the 9-5 and live the lifestyle you've always wanted – with a company that has a commitment and proven track record in growth and success!
We support you on an ongoing basis, from training, mentoring, ongoing support and development, and involvement in product innovation through our proven and reliable franchise system. You are the key to our continued success and we're the key to yours!
New to food and beverage, or even your first franchise business? We make it easy to open your own Sharetea. And no, we're not just tea. We serve our growing market an innovative range of smoothies, yoghurts and crushes – offering an opportunity (and product) above your average coffee shop / kiosk or café.
Just get in touch with one of our friendly team members, and we'll take you through the simple process of applying!